BRINGING EXPERTISE TO YOUR INDUSTRY
Account Executive
Joshua joined LaPorte in early 2022 bringing 12 years sales experience with him with 6 of those years focused on Property and Casualty Insurance.  His priority with every client is to be seen as a long-term business partner. Joshua earns his customers' trust by taking the big picture approach. This includes addressing loss control, compliance, risk management and HR to make sure he is securing the best coverage and rates for his insureds. The main industries Joshua is focused on are Construction Trades and Manufacturing.  Workers' Compensation and Cyber coverages are his main coverage knowledge areas.
Joshua attended Oregon State University and Mt. Hood Community College graduating with honors.  He and his lovely wife Melody have been married for 15 years and have three amazing kids ages, 11, 12 and 14.  In his free time you can find Joshua at one of his kids sporting events, in his garden, running or reading a good book.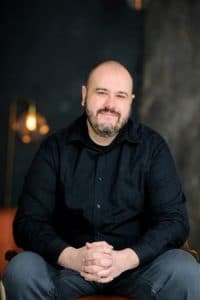 Benefits Account Executive
Ryan joined LaPorte in spring of 2022 bringing with him a unique perspective about the healthcare industry.  Ryan is a father of a child who was born with cleft lip/palate, leaving Ryan to navigate the healthcare insurance world alone for 15 years.  Because of this experience one of the things Ryan is passionate about as a consultant is the ability to assist his clients in understanding their healthcare options and purchasing the correct plans for themselves and their families. Ryan has worked for two large national healthcare brokers and brings that experience along with a Master of Science in Healthcare Benefits to LaPorte.  Ryan enjoys spending his free time with his wife, three children, three boxers, a cat and a bearded dragon.  He also enjoys volunteering in his community and learning about muscle cars.
Associate Account Manager
Heather joined LaPorte early in 2022 as an Associate Account Manager in the Commercial Department.  Heather brings ten years of commercial insurance experience, and a CISR designation to her role.  Heather prides herself in keeping an open mind and positive attitude when listening to clients to help assess their needs.  She understands that good listening and communication skills is critical in her position as insurance can be a difficult field to navigate.  Making sure her clients understand the risk and what coverages need to be in place to protect them in the event a loss occurs is important to her.   Heather holds a Bachelor of Arts and enjoys drawing, writing, gardening and hanging out with her two cats during her free time.
LAPORTE IN THE COMMUNITY
2020/21 have been unprecedented. We shifted our focus a bit to really look for the needs that are out there during this crisis and how we can support the frontline workers right now.
Click here to see the Portland Business Journal's listing of Largest Commercial Insurance Agencies.