Back to all agents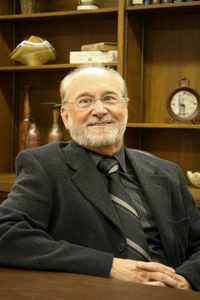 Key to Success:
"Do a better job of telling your clients' story to your carriers and build trusted friendships with your underwriters, and your clients.  Live life and manage the agency based on the principle that NICE MATTERS."
Marv LaPorte
President
Background
Marv began his career in the insurance industry as an insurance underwriter, and eventually a commercial underwriting manager for a larger national carrier. However, Marv's true passion was being the trusted voice of his client, which he expressed more than 35 years ago when he founded LaPorte & Associates.
"Putting your clients first" continues to be Marv's mission statement, a passion that isn't just expressed in words but through his actions every day. LaPorte & Associates has grown to be one of the largest independently-owned insurance brokerages in the Pacific Northwest, thanks to the vision and leadership of Marv and the other managing partners.
Marv continues to be active in the agency, specializing in the construction, manufacturing, and transportation industries. He has been instrumental in building relationship with key insurance carriers who trust his word and value the integrity for which he is known.
Outside of the office, Marv continues to surround himself with family. He has five grandchildren who keep him and his wife very active on weekends, which are filled with basketball games or "classic soccer" matches. His youngest grandchild is soon to follow in the others' cleated footsteps, so there are more weekends to be spent!  When Marv is not at the office or on the sidelines, you will most likely find him at the gym or playing a round of golf.
Contact Marv LaPorte