Back to all agents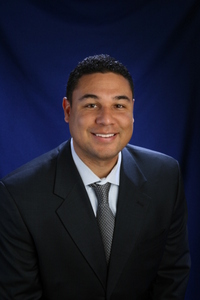 Key to Success:
"Let me tell your story… and build the program you deserve that's in keeping with your company's culture and future."
Adam Harris
Vice President
Background
While attending the University of Oregon, Adam had a summer internship at Safeco Insurance that opened up a world of opportunity for him to grow in the insurance industry as one of the top professionals in his field.  With experience as a commercial underwriter, claims adjuster, field sales/marketing representative, and board director of the Independent Insurance Agents and Brokers of Oregon, Adam brings the highest level of professionalism and expertise to his clients and the entire LaPorte organization.
Having started his career with such a broad foundation, Adam is uniquely qualified to identify and leverage the most cost-effective and thoughtful coverage for his clients, creating risk reduction programs that help them become industry leaders.  Benefiting from his experience as a claims adjuster, Adam assists and guides his clients with care in properly managing what can be a frustrating process.
Understanding the unique challenges facing architects, engineers and law firms allows him to serve these professional service industries and their ever-changing risks.  The construction industry—including electrical, landscaping, painting, plumbing and roofing trades—benefits from his approach to understanding contractual liabilities and risks.  While working in the manufacturing products industry, Adam has developed and designed unique risk reduction programs designed specifically for food, metal and wood products.
Adam continues to be a student of opportunity, taking time to learn what makes each of his clients' personalities and businesses unique.  This allows him to design the right insurance program for the exposures each client has today, and to be better prepared for tomorrow.  Adam shares genuine relationships with his clients, where candor and attention to detail solidify each client's trust that he will be there whenever he is needed.
As a native Oregonian, Adam has grown up in the unique culture that makes us who we are, and he hopes to grow old around the family and friends he has come to love.  He shares his passion and dreams with his wife, Karen, and their two children.  When he is not spending quality time with his family, you can find him on the golf course, snowboarding, mountain biking, traveling, or behind the camera capturing the beauty he has come to love and appreciate.
Contact Adam Harris