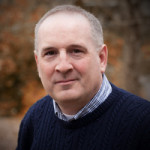 Larry Johnson, MBA CIC
Account Executive
Over a decade ago, Larry decided to take his manufacturing expertise and turn it into a career in the insurance industry.  With a background spanning manufacturing and real estate investment, Larry has the ability to speak the client's language and understand the nuances of business exposures. He has a thorough understanding of business and the economic impact of run-away premiums. He helps business owners understand their risks and decide how to prioritize budgets.
Larry is a fifth generation Oregonian.  He attended the University of Oregon as well as Portland State University.