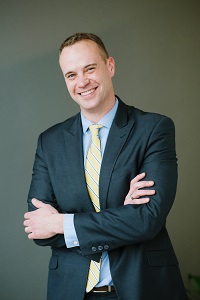 Key to Success:
Back to all agents
Tim Trickey
Account Executive
Background
Tim joined the LaPorte team in 2018 after two decades working in the public policy arena in and around the Oregon Legislature. In addition to his political work, Tim also founded a market research firm that helped political, civic, and business groups gather information and develop strategies to grow their membership and increase their public profile.
Tim also has a family background in construction, Tim loves working with anyone who builds, creates, designs or manufactures something.  A childhood in rural Oregon also endeared him to folks who grows crops, raise trees or process other agricultural commodities.  Tim works with several AG interests, nursery owners, and suppliers to manage their risks, navigate the ever-changing regulatory climate and lower their workers compensation costs.
With Tim's diverse background he understands the importance of customer service and saving his clients time and money.  Tim can analyze a client's needs and recommend an insurance program based on each client's unique situation.
Tim lives in SW Portland with his wife, son, and the family dog, Wendell.  When he has a free moment, Tim loves the outdoors.  Whether it's tackling a project in the backyard, skiing at Mt. Hood or hiking with his family, Tim has never let the rain stop him from enjoying everything the NW has to offer.
Contact Tim Trickey