Back to all agents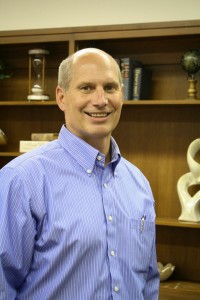 Key to Success:
"My philosophy is to take care of my clients so they can sleep through the night knowing that if a disaster happens, they will be taken care of by someone who cares about them and truly understands their business."
Eric Torkelson
Vice President
Background
After graduating from Oregon State University with a degree in Business Finance; Eric began his insurance career in 1985 as a claims specialist for an insurance company in Oregon.
Since 1987, Eric has focused on building his insurance expertise on consulting insurance for a diverse group of clients.  He has an extensive background in designing and developing insurance programs for property management companies, construction, manufacturing and retirement/long-term care facilities.  With this broad knowledge over several industries, Eric has been able to bring a unique perspective to insurance exposures that continue to evolve as businesses change and grow.
Eric has been a key managing partner at LaPorte and has helped develop a company strategy recognized and appreciated by many peers within the industry.  His marketing expertise and knowledge of the role of management has helped LaPorte become one of the largest independently-owned insurance agencies in the Pacific Northwest.
His devotion to his three children and beautiful wife expresses the person he is and the leader he has become.  Golf, tennis, waterskiing, and snow skiing are interests he shares with family, friends and clients.
Contact Eric Torkelson