Back to all agents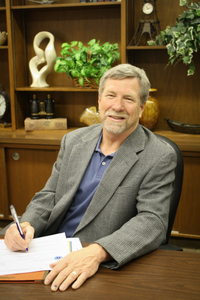 Key to Success:
"My first priority is my client.  I always tell them that I realize if they wanted to spend a lot of their time dealing with insurance, they would have gone into the insurance industry.  That is what I do.  I am good at it, so let me take care of it for them."
Chris Wilson
Account Executive
Background
Chris has more than 30 years of experience in the insurance industry, specializing in the marketing and designing of insurance programs for contractors and harder-to-place exposures.  His expertise includes WRAPS and project-specific programs for amusement parks and ski resorts.  Chris has also been active in several state trade associations for several years, where he has developed safety and risk management programs.
As an author of several safety articles and periodicals, Chris has established himself as a trusted expert in the insurance industry.  He truly understand the needs of his clients and the risks they face each and every day.
Chris attended South Western Oregon College, University of Oregon and Portland State University.  He holds the Certified Insurance Counselor designation (CIC) and is licensed as a broker and consultant in general lines.  Chris enjoys taking in Oregon's beauty by spending time outdoors—especially snow skiing, white water rafting and riding motorcycles—and sharing these special times with his wife and son.
Contact Chris Wilson